What we know about the Howard Springs quarantine facility in Australia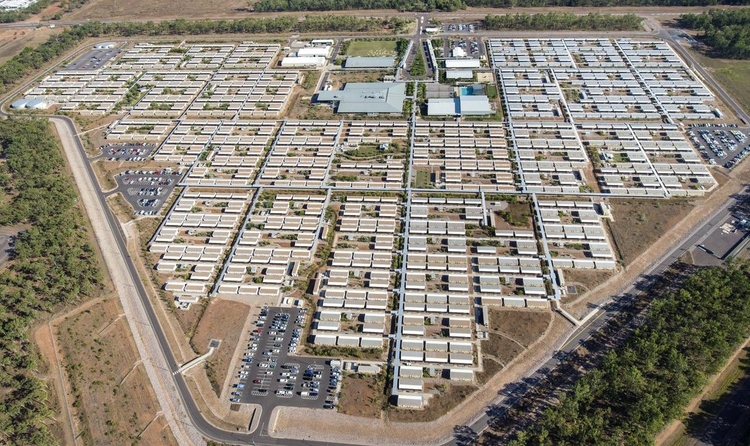 Various messages on social networks compare it to a Nazi concentration camp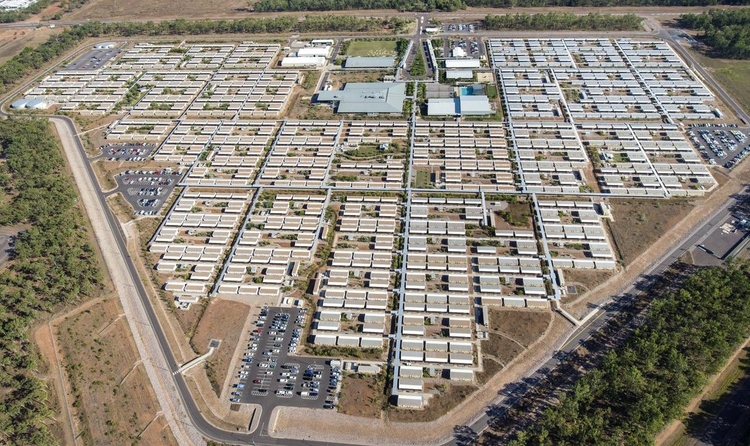 The Centre for National Resilience on the outskirts of Darwin was formerly an open-air mining camp that can currently accommodate roughly 850 people. Located in the eponymous Howard Springs, a town in the Northern Territory (NT), the facility's function is similar to that of the quarantine hotels that have been set up in China or the United Kingdom, where travellers are required to spend 14 days in quarantine to impede transmission of SARS-CoV-2. It is an enclave designed within the context of the pandemic to accommodate people travelling on international flights or who want to enter the region.
Controversies surrounding Howard Springs
The first controversy arose when the facility started housing not only travellers but residents from nearby areas where they had registered new outbreaks.
There have been other controversies as well. To begin with, several of the admissions have not been without altercations. Then there was the case of three teenagers who escaped from the facility after they had been sent there for being close contacts of someone who tested positive (despite testing negative themselves) and another case of a young woman, Hayley Hodgson, who told UnHerd that she had been sent to the facility against her will for being a close contact of a friend who tested positive, and the police officers who brought her there did not give her a chance to self-isolate at home. These statements, which went viral, together with the rest of the videos showing altercations in the area, have become fodder for certain negationist and conspiracy groups, which have begun flooding social media with messages comparing Howard Springs to Auschwitz.What is it like to quarantine at Howard Springs?
When taking a look at what people in quarantine at Howard Springs are posting on Instagram, little or none of it resembles a Nazi concentration camp: there are people doing yoga, snack packs, large rooms and even words of thanks to the site staff. Howard Springs also happens to be the centre where they housed many of the Olympic athletes returning from the Tokyo Games.
There are also videos showing incidents like this one, which have been shared repeatedly, in which a facility worker insists to someone in quarantine that they may not cross from one balcony to another "for obvious reasons" or they will face a fine of 5,000 AUD, and this one of a woman who attempted to escape from the facility much to the surprise of the other people in quarantine there.
Yes, it is indeed true that nobody can leave the facility – the whole point of a quarantine is to ensure a period of isolation – and that anyone who does will be faced with fines totalling the amount mentioned above. But at the same time, the people in quarantine are served three meals every day, and they have access to water, tea, coffee, free wifi and television, and air conditioning, according to the Northern Territory's official website.
In addition to these rights, the people in quarantine also have several responsibilities: for instance, they have to stay in their designated room or balcony and maintain a distance of at least 1.5 metres from any other person in the quarantine facility. People in quarantine are also not allowed to share physical objects with other residents who are not family members. Finally, those in quarantine must undergo a PCR three times over the duration of their stay.
More quarantine facilities in the works
Currently, there are two quarantine facilities in Australia: the one in Howard Springs and the one in Alice Springs. However, the Australian government's plan is to build another three in Melbourne, Brisbane and Perth.
Once the pandemic is over, the idea is to be able to use these centres "for evacuations during natural disasters such as cyclones, forest fires and floods, or possibly as accommodation for Australia's humanitarian efforts", according to the Australian government.