Neither Ozempic nor its main active ingredient have been tested for weight loss in healthy people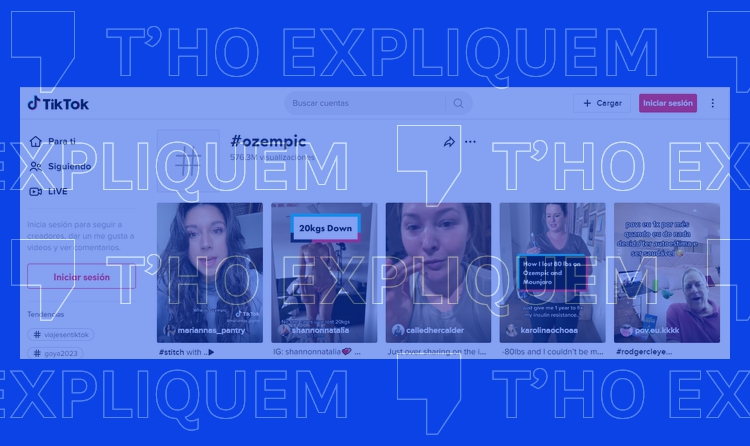 The drug is used, together with diet and exercise, to reduce sugar levels in people with type 2 diabetes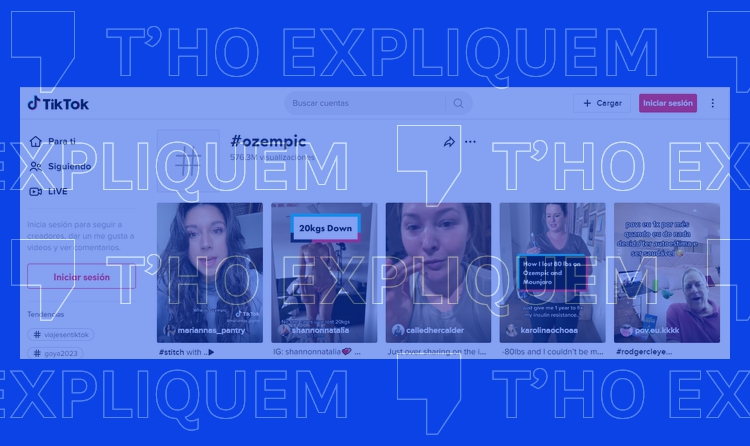 A search on TikTok for the term "Ozempic", a drug prescribed to treat type 2 diabetes, yields dozens of recent videos with hundreds of thousands of views in which some users claim that it is the weight-loss strategy of celebrities. Others share their personal experience of using the drug for that purpose.
The claims touting the supposed benefits of Ozempic for weight loss have spread beyond TikTok. Public figures, among them Elon Musk, have claimed on several occasions on Twitter that they use it in their everyday life, and on YouTube there are many videos of people talking on the subject, including a video with more than 7,000 views that dubbed the drug an "obesity vaccine".
However, Ozempic is not actually a drug that has been approved to treat obesity or overweight, but to reduce sugar levels in patients with type 2 diabetes – although it is not a substitute for insulin. Ozempic's main active ingredient, semaglutide, has been authorised in quantities larger than those present in Ozempic for overweight or obese people to lose weight. However, neither the drug itself nor semaglutide has been tested as a weight-loss treatment in healthy people. Just as all other drugs, semaglutide has side effects and contraindications, and the scientific evidence shows that any weight lost is regained once treatment is discontinued.
The popularisation of Ozempic on a global scale as a supposed weight-loss remedy has caused shortages of the medication all over the world that may continue through 2023. The Spanish Agency of Medicines and Medical Devices (or AEMPS) published a notice in the fall of 2022 requesting that health professionals prioritise "the use of these treatments in line with the authorised conditions", reminding them that, in the event that patients who need the drugs but are unable to obtain them, there are other similar medications for people who need the treatment.
An active ingredient not tested for healthy people
A search for clinical trials published on PubMed, the largest online databank of papers on biomedical topics, paired with the term "semaglutide" and with the term "Ozempic" show no results of any clinical trial that has evaluated the possible benefits of either the main active ingredient or of the medication in healthy people. Only three of the publications have analysed its safety, not its efficacy, in patients without any disease (1, 2, 3). The drug is safe, but its effects on healthy people are unknown.
Inka Miñambres, endocrinologist at Hospital Sant Pau in Barcelona and member of the obesity area of the Spanish Society of Endocrinology and Nutrition (SEEN), explains to Verificat: "This is drug that requires a prescription and medical supervision; therefore, using it for anything aside from treating these conditions is not recommended".
As with all drugs, medications containing semaglutide have side effects, which in this case include nausea and dizziness, acute pancreatitis and hypersensitivity. What's more, treatment with these drugs "is considered to be chronic", explains the endocrinologist from SEEN, because "it is likely that once patients stop taking the medication, its beneficial effects (mainly, improving the glycaemic index [blood sugar level] and weight) will be reversed and the patients will return to the state they were in before the start of the treatment".
The potential of an adverse effect
Semaglutide is the main active ingredient of Ozempic and Rybelsus, which are authorised in Spain only to regulate blood sugar levels in patients with diabetes. One of the unintentional side effects of these drugs is weight loss, which is why it is listed as an adverse effect of these medications.
This a priori undesired side effect motivated research into semaglutide to regulate the weight of obese patients or overweight patients with at least one comorbidity, which has enabled Wegovy to be brought to market. The drug contains higher doses of semaglutide and has been approved for use in Europe.
The AEMPS published a notice in fall 2022 requesting that health professionals prioritise "the use of these treatments in line with the authorised conditions", in light of the suspicion that some medical practitioners are prescribing Ozempic beyond the authorised purposes, which only includes type 2 diabetes.